Yes she's almost 7 months old and yes I'm just now getting around to getting her room looking the way I want it! But it's better late than never! :)
Rug this pic was taken durning the still doing stuff process and I was trying to decide if I like it and I do. :)
This is a better pic of rug.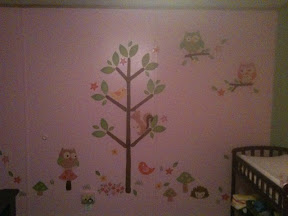 Wall decals her Daddy assembled!
Tree to hang towels and jackets on.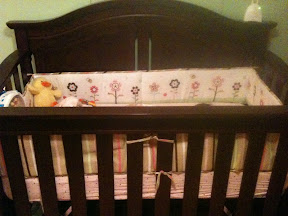 Crib, still have to put her name above it and maybe a few other things.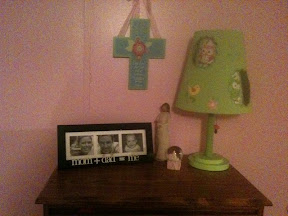 Top of dresser. Still have to put our pics in the frame. :)
Table right when u walk in. With her photo album and owl picture her mean Aunt Karen made her!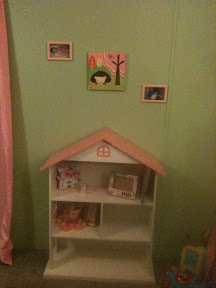 Book case Aunt Melissa and Uncle Kevin got her.
Close up of bookcase. Picture frame made by Brandy Pickard. Still need to get a few more things for this.
Just to precious not to post!
I still need bow holders and a picture or something above changing table then I think it will be perfect! For a perfect girl! :)
Ashley