We finished off our super busy week with a super busy weekend! We attempted to go for a walk on Saturday morning and let's just say we didn't get so far before we had to go home.... Next I took Bree and Jare to McDonalds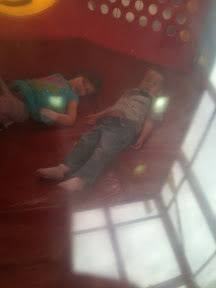 Then we went to Woodward First Assembly egg hunt!
Lots of crazy ppl to pick up eggs:)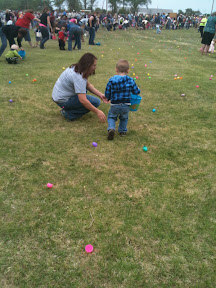 Jare getting all the eggs!
Checking out his loot... There was nothing in them u had to get the candy after the hunt... Kinda weird but o well!
Sitting in the medaflight chopper! Jarrett wanted to go for a ride! :)
Fixing to slide down the big slide!
Later that night we went to the Miss Woodward Pageant!
Fixing to leave, Shane hates pictures!
Waiting for it to start!
Intermission
Sunday morning we got all dolled up for church!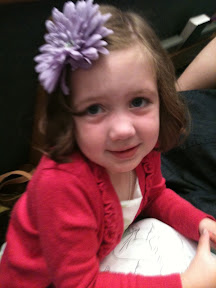 Convincing Shane to smile for a picture!
Guess he gave in sorta :)
Three of the four little hunters ready to go!
Sawyer gathering up eggs!
Here are a couple of pictures my friend Brandy took they look awesome!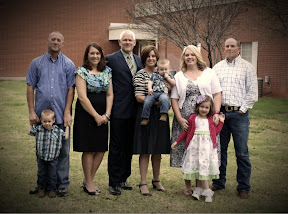 We way needed a new family pic the last one was at our wedding 5 yrs ago!
So much cuteness can hardly stand it!
We had a great trip! Love spending time with the Woodward bunch! I had a few moments when I kept thinking that Sawyer should have another little guy to hunt eggs with... Jaxx is never far my mind holidays are still pretty hard but God has truly restored my heart for him and it's not anywhere near ad raw as it once was. I'm thankful to celebrate the risen lord! And thankful he helped us make it home safe!
Ashley