On Friday night my mom, My nephew Derrick, and my niece Reyanne came down to spend the night and hang out this weekend. The boys plan was to fish and the girls was shopping!
Found this cute little dress :)
These boys haul for the day!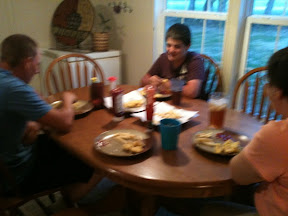 Enjoying the fruits of there labor :)
Then today I had my mom, grandma, brother, sisters, spouse, niece, nephews, huck, boomer, and ruger all come over for a memorial day cook out!
Yummy chips and salsa!
Bubba and Grandma
Heather, kass and mom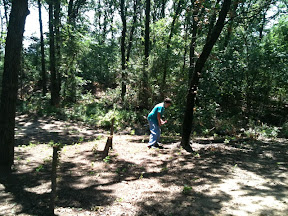 Derrick trying to chop down a dead tree.
Kevin and Shane cooking the meat.
Ruger puppy! He's wore out from all the company:)
Huck and Boomer are inseparable when they are together! Huck cried for 30 minutes after he left looking out the window waiting for him to come back. :(
After we stuffed our faces we headed outside for a game of kick ball!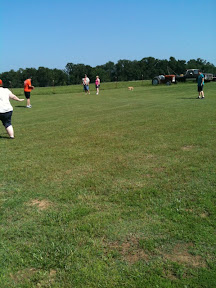 The best news of all this weekend is we get to get LM (little miss) tomorrow all day :) we are beyond excited! So at 10:00 am we will be picking up our future we hope daughter!!
And this is her first day at home outfit! <3
Ashley