Easter has so many vivid memories for me... I love this time of year and the newness spring brings! So tonight we dyed Easter eggs with the kiddos they had a blast and i had a blast watching them!
I remember being a young girl and getting to color what seemed like a hundred eggs in cream with on stripe of brown on the top of our coffee cups. And then getting in the bath so we could get our hair wet for the sponge rollers and the feel of sleeping on them all night! Then waking up to our new matching dresses and Easter baskets. Then after church mom always had a equally cute matching outfit but more casual for our Easter egg hunt! :) I miss being little!
I say all that to say I hope that Bree, Jare, Sawyer, and Graydon will always remember this time with us. Yes I know it's just coloring hard boiled eggs but this is what life is made up of. Tradition, family and making memories... I'm thankful to have people I love and love me back in my life! Now for the fun stuff pics :)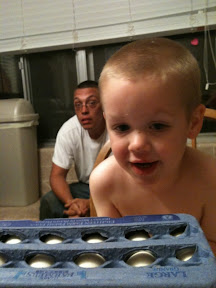 Jare patiently waiting to open the eggs!
Bree waiting to:)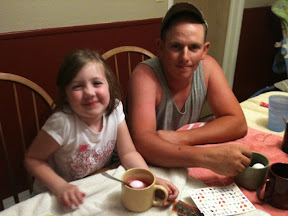 Bree wanted Nane to help her I had Jare and Tish had Saw!
Sawyer first Egg dying party
Graydon in on the action!
Daddy made Jaxx his annual Easter Egg! Missing and loving him!
Of course you have to eat some too! It's hard work :)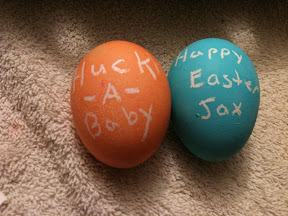 My two loves :)
We had a blast and aren't slowing down yet Easter egg hunt tomorrow afternoon and Miss Woodward tomorrow night!
Ashley