We ventured to Boiling Springs today for Breeana's school field trip. There was a ton of kids and it was COLD!!!
Bree is the one in light pink jacket up high :)
Me and Jarrett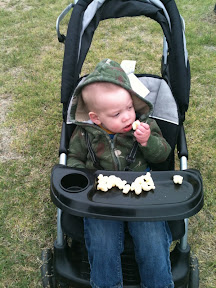 Sawyer chilling in his stroller!
Standing in line waiting to start Easter egg hunt.
The next few are action shots!
Like I said before it was cold! So Huck got bundled up in my Jacket :)
The end of the day!